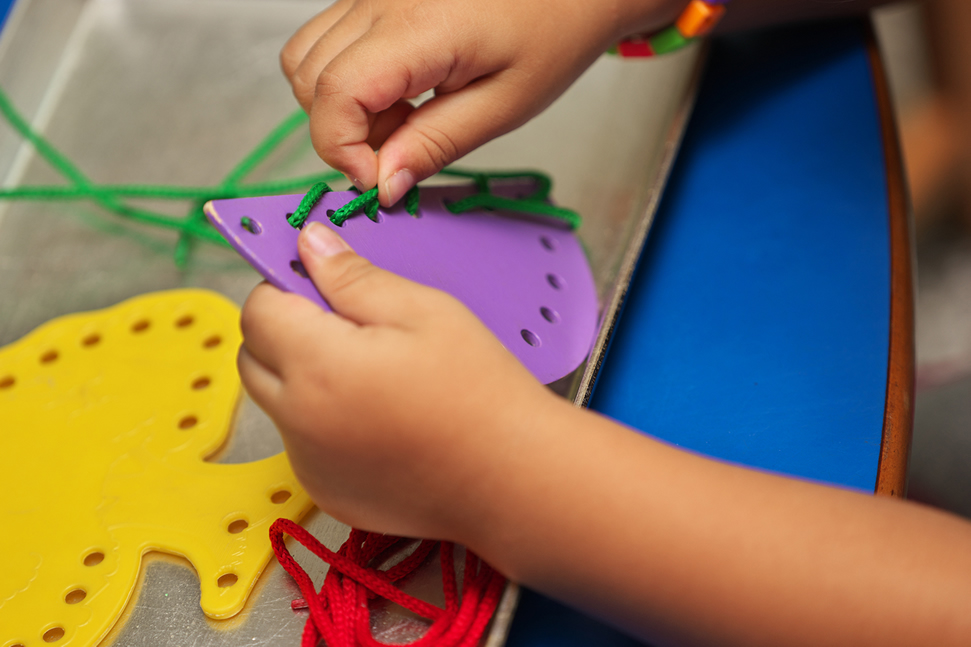 In our Montessori classroom children are grouped in 3-year age spans rather than the traditional grades. Younger children are stimulated by older children; and older children share with and care for those who are younger. Grouping children in this manner, much like the world itself where individuals of differing ages, cultural backgrounds and abilities work together and learn from each other, is one of the advantages we provide at Plum Tree Montessori.
Since the children work independently or in small and large groups, the class is generally an active and harmonious environment. An atmosphere of self-discipline, which each child achieves through work, permeates the classroom.
There are specially designed Montessori materials within each area of the curriculum. They are attractive, concrete (they are designed to be physically handled by the child), orderly, sequential and allow for a maximum amount of self-correction. The Montessori educational apparatus acts as a stimulus to the child's creative activity. Without this activity, life and spirit decline.
Classroom areas of activity include: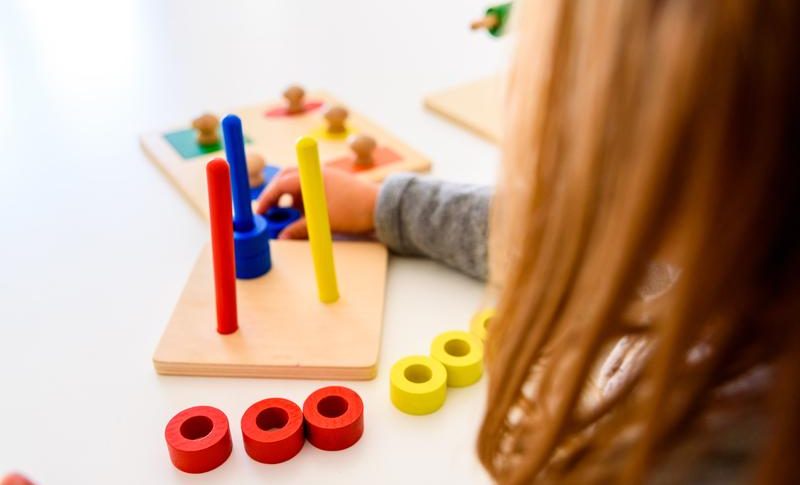 Practical Life
Sensorial
Language
Mathematics
Art
Music
Geography
Science
Physical Education
The exercises within each of these areas are integrated. They lead the child from concrete experiences toward abstract ideas. This progression allows the child to use the knowledge gained in the pursuit of fulfilling his/her unique potential. Each progressive exercise done with the apparatus presents one difficulty to be mastered and has a specific learning objective.
The child's success is built on success. Difficulties are seen as opportunities through which the intellect is sharpened and concentration is extended. Work, developmentally appropriate, is joyfully undertaken by the child. Reward is found in the refreshment of accomplishment.